VACATION BIBLE SCHOOL JUNE 7-11, 2015
The children who attended the 2015 VBS had a great time as you can see from these pictures. A very special thank you to ALL the volunteers who planned the event, those who taught and those who helped in the kitchen and other areas.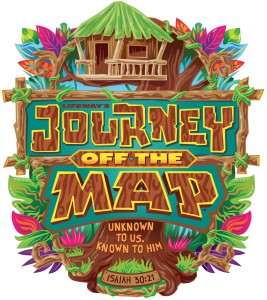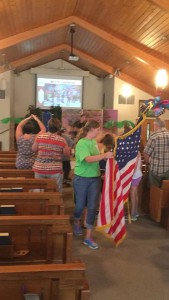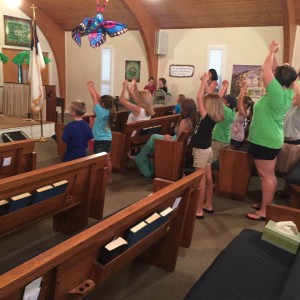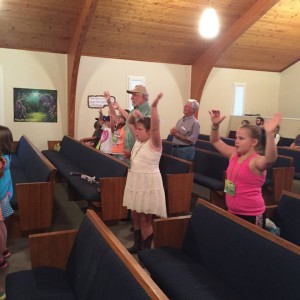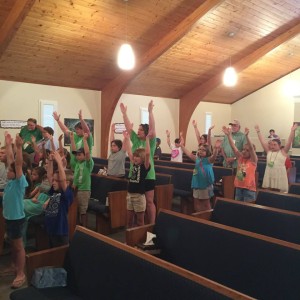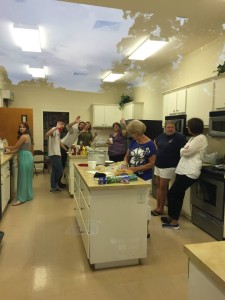 The first day of Vacation Bible School Some of our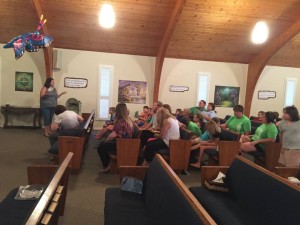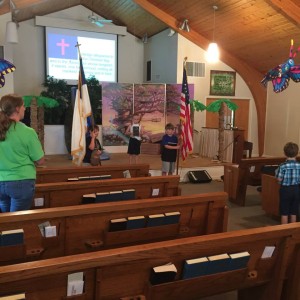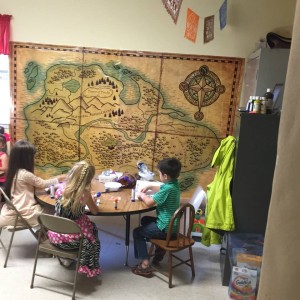 Volunteer Meeting Off the Map decorations – from gi-normous butterflies, waterfalls to huge maps!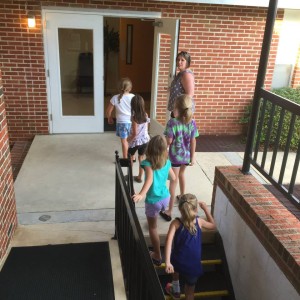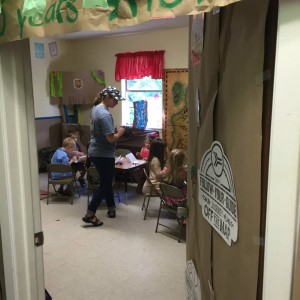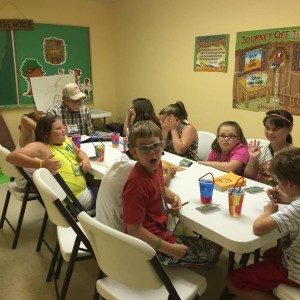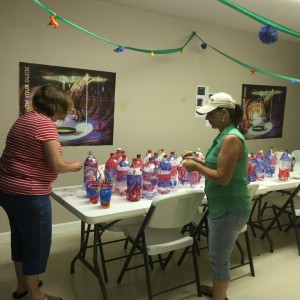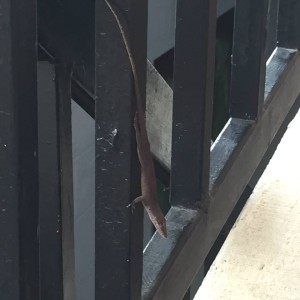 We're on our way! Class Time Crafts Can you help me? I'm lost. Please
tell me where to register for VBS!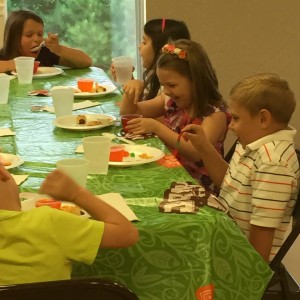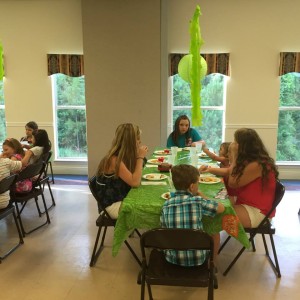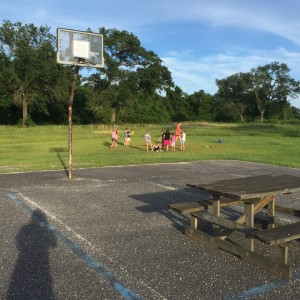 Snack Time Outdoor Time
ADULT MEN'S FISH FRY
The Adult Men's Sunday School class hosted a fish fry at Roger and Judy Simmons place on Bay Minette Creek this past Thursday,
May 7th, 2015. Virgil Paul cooked a big pot of seafood gumbo and Ray Rieben supplied the bream fillets, most of which he and Edna Powell caught within sight of the fish camp. Robert Sullivan, Tiny Hall, Jim Wurst and Tony Nelson supplied the "fixens" to go along with the fish and gumbo. Nineteen attended including guests. It was a great time of good food and fellowship.